Are you looking for how to save money on wedding photography? Then you are in the right place. Here you will find details that will guide you to saving money for your wedding photography.
Most couples do not pay much attention to photography at first. They are very busy with stage, attire, food and other fancy things. But all these expenses end in one day only, along with the wedding day. But there will only be wedding photos for the rest of their lives.
Therefore, wedding photography should be an important element in wedding planning. Therefore, it is very relative that it is a matter of lifetime assets. So, photography is a priority for quality.
To maintain the standard, you can choose to assign a professional photographer. But it does increase the price. And then, what can you do when you want quality photography along with a reasonable budget?
People make mistakes when they tried to save money:
To save money, many people make bad decisions.
They ask their friends or family members to determine their wedding pictures.
No one wants to have such hilarious and annoying pictures about their wedding. Hiring a true wedding photographer is not a big deal when its importance is widespread. So, do not compromise with quality.
All we need to know is some advice that can save your wedding day with a good photographer. Here are some ways to solve your problem.
1. Discuss/ negotiate an overall package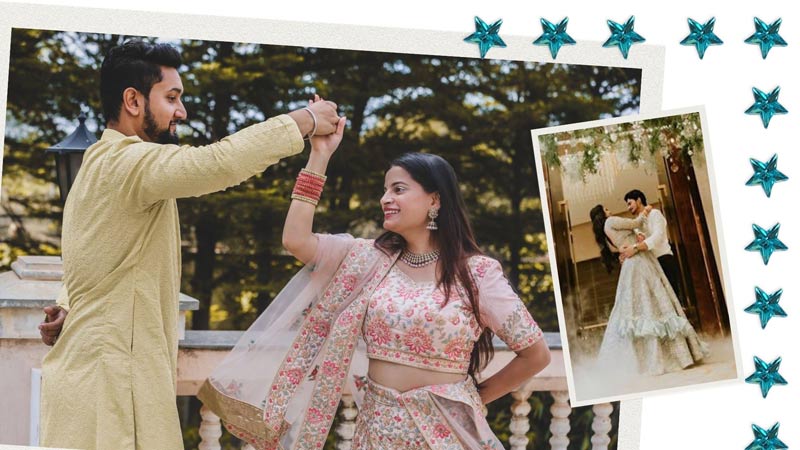 Before you start your wedding photography search, you need to develop a budget for your photographer.
Then, it was time to negotiate.

If you book off-season the photographer will have the opportunity to negotiate with you. Most photographers will agree to a discount if you book them for pre-wedding and post-wedding photography. You can negotiate a contract with them to get the optimal benefit regarding the budget.
In order for negotiations to work best for you, it is very important that you find a professional who is as close as possible to your photography budget from the beginning.
2. Browse and list out No. of Wedding Photographers to Choose the Right one
Almost everything has a web presence. You can browse through the list of wedding photographers on Google, Bing, or any other search engine. Make a list of 5-10 wedding photographers.
Check their work portfolio, packages, experience, etc., and then you can select a few for consideration. You can contact the photographers and confirm their package. Therefore choosing the right one in your budget.
There may be many photography service providers in your area. Compare their price and services. Choose a low budget package but keep the standard quality.
3. Schedule Your Photographer Time Carefully
Your photographer spends most of his time at the beginning of the day – when you're getting ready with your friends, when your parents first saw you in your clothes and when you walked down the aisle, make sure to schedule your photographer with back-to-back coverage.

You do not need a photographer to stay until the end of your wedding day. Chances are your wedding day will actually be an all-day affair, so you may be interested in choosing the hour period that your photographer will definitely want to be with you.
4. Find Someone within Your Budget
The place to start will be with your actual wedding budget. How much can you afford for a photographer? An experienced photographer will charge you an average amount or more, so if you are on a tight budget, look for low budget packages or look for new professional photographers.
So start by finding the photographer closest to your budget from the beginning.
5. A photographer Located Near You May Charge Less
Most photography professionals have travel expenses on their fees. If your wedding is away from the place where the photographer is, they will spend a round trip on the fare, which they will include in their fees. If you can find a local photographer, they are less expensive because their travel costs are not so high.
And also a wedding photographer in your area can get to know you personally. They may charge less. Therefore, they also happily offer discounts.
In some cases, other area photographers charge less compared to your local area wedding photographers. When it happens, suppose your wedding in a popular city in that city to run a wedding photography studio is expensive. So, in that case, you can look for nearby cities wedding photographers.
6. Booking in advance can cost you less
Like many other important wedding vendors, such as your venue and photographers are often booked in advance because they provide discounts. For this reason, recommend booking as soon as possible.
It helps to think about different proposals from photographers and make sure you have time to consider any difficulties. It gives you time to be strategic with your financial planning to make sure photography is a priority in your entire wedding budget.
7. Ask for Referral Discounts
Most wedding photographers offer referral discounts. In fact, they will offer some discounts on your final payment if you get a referral to them based on your marriage proof.

You need to speak up to convince people you know that your photographer will use your services. It works by sharing your photos on your social media sites, by letting your newly engaged friends know about him or her, or by letting other people know about the photographer's family portrait options.
8. Make Sure Consider Off-Season Photography
Some months weddings have become more popular than others. Booking a photographer during a slow time also gives a deeper discount.
Photographers do not have many bookings during the offseason. They are also waiting for work because it is off-season, thus giving you unimaginable discounts.
The same is true during weddings on a working day, during weddings where not more weddings take place on the same day. This may not be possible for some religions due to customs requirements. However, the same will save you a lot of money on wedding photography.
9. Don't Keep Your Photographer all Day and Night
You don't have to be your photographer every second of every moment. Create a journey to find out how much time you need. You have found the perfect wedding photographer, but they are a little out of your budget, one way to accomplish this is to book them for a short period of time, perhaps rather than all day.
Check if there is any downtime and if there is, do not book them for that open time. Booking them for specific hours can help control the budget.
Do not book your photographer too long and you can dramatically reduce the cost of your photography contract.
10. Skip the Photographer's Wedding Album
A good way to save on your photography prints is to ask about a digital package. On the surface, buying digital rights to your photos can seem expensive. If you have a disc full of wedding pictures, you can print photos whenever you want.
There are so many great online wedding album companies out there that you can save hundreds of dollars if you go with one of them. And, if you know what wedding photos you like the most, you have complete control over the flow of the album and you can easily create copies for your family and friends too.
11. Customize the Package
Arranging a wedding ceremony involves a lot of responsibility. People are looking for easy, preset wedding photography packages.
But these packages are often worried with unnecessary services. To avoid this unnecessary expense, try to find any provider that allows you to customize your services. You can customize the hour, service, and delivery format.
Final Thought:
During the wedding season, photographers have very busy schedules, so if you follow the above tips, it will save you money and time and get you a photographer for your wedding.