Have you been searching for the right gift for your girlfriend? You might have already given her a lot of things in the past Valentine's ever since you've been together. However, it's still important to think of what she'll like to have this Valentine's day.
Of course, you can still give her the classic flowers and chocolate combination, but you can also opt for other gifts. Meanwhile, it's also an option to ask her what she likes to receive if you really can't figure something out.
However, if you like to surprise her, there are some things she might need that she still didn't have. You can also check her recent posts on social media to give you a hint of what she's currently into.
Meanwhile, if you want to know your best possible options, then don't hesitate to check the list below!
1. Jewelry
How long has it been since you've last given her a piece of jewelry? If you think it's been quite a while, then you should give her pink diamond earrings or necklace. You can never go wrong with any pink diamond jewelry unless she's not a fan of anything pink.
You can give her the jewelry during your dinner date or whenever you've decided to let her know that you've got her something for the special day. If you have enough time before Valentine's day, you can opt for customised pink diamond jewelry. She'll appreciate it as she's the only one who has it, and also because you designed it.
However, you can still pick the best possible jewelry that suits her and just make some minor adjustments if you don't have much time to prepare.
2. Indoor plants
Does your girlfriend love to take care of plants? Then you should give her indoor plants that will suit her home. Don't worry, it doesn't have to be huge just to show how much you love her. Instead, give her some succulents or aloe vera that can last long even if she became busy for a few days.
Another good thing about giving her plants is that she'll be able to make the most of what she loves. It'll also mean that you support her hobby and that you care for what she likes.
Plants may not be a common gift, but they can easily be appreciated by everyone.
3. Online subscription
Does she like watching movies and series? You can get her a subscription to any online streaming site like Hulu, HBO, or Netflix. With that, you can also enjoy your give when you want to have a movie night.
Aside from streaming sites, there are other options for an online subscription that you can give her depending on her hobbies. You can try online classes, online gym, and recipes. Meanwhile, if you can tangible subscriptions, you can also send her monthly skincare products right to her doorstep.
4. Gift card
Does your partner love to go shopping? Instead of buying something you're not sure she'll like, give her a gift card from her favorite shop. It'll save you time and energy to pick, plus she can buy the things on her list.
On the other hand, if she already has a lot of clothes and make-up, you can also give her a gift card for a spa, facial, or massage. She'll appreciate a pamper day, especially during Valentine's. If you like, you can also join her so that it'll be a part of your bonding time.
5. Bath essentials
A lot of people love to take baths, and if your partner is one of them, this is the right gift for her! Nowadays, many one-stop shops can cater to your bath needs. It includes bath bombs, salts, essential oils, scented candles, and shower gels.
When choosing the right scents, you can observe what type of scents she's into. If her perfume is usually fruity, then you can get citrus-based products. However, you can still add some floral scents like lavender or jasmine that she can use after a stressful day.
6. Handbag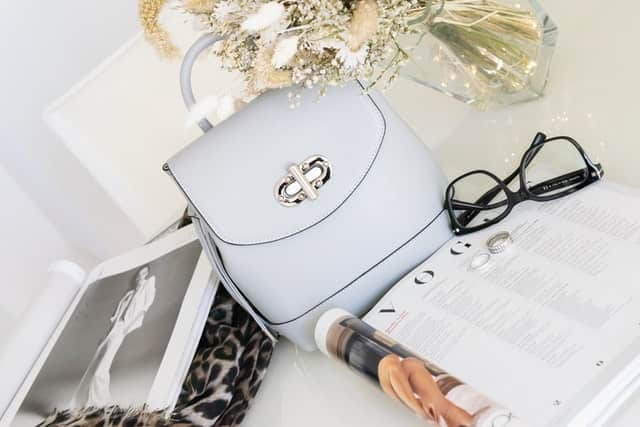 A lot of ladies are loving the different styles and designs of handbags. Even if your partner doesn't have them, it's best if she has one. Who knows, might need it when she has to attend something or just want to go shopping.
Don't worry, giving someone a handbag doesn't require it to be a designer brand. You'll just need to pick a neutral, yet gorgeous piece that she can pair with some of their clothes. You can base what you'll buy on the bags and outfits she usually wears.
7. Singing telegram
Remember when Ross sent Rachel a singing quartet? It should've been romantic if it isn't obvious that he's jealous of Rachel's workmate, and if the message was better. But have no fear, because your singing telegram gift doesn't have to be painful to hear. You can create a great message to your partner that she'll appreciate.
Meanwhile, before you send a singing telegram to her office, make sure that her workplace accepts this kind of surprise. You can contact a workmate or even her boss to let them know what you're planning to do. Otherwise, she might get fired, and you may also lose your partner.
8. Vacation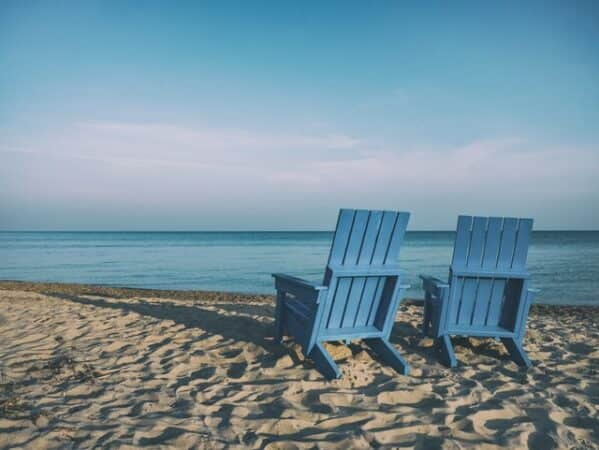 Another great gift for Valentine's day is a getaway trip. It's fun to have time away from all the stress from work, and just enjoy the company of each other. In addition, it's a romantic gesture that she'll appreciate.
Of course, before you book the tickets, make sure that you're both available on the same date, and that she loves the place where you're going. If you're worried about the budget, it doesn't always have to be overseas, and a road trip can always be an option.
Now, it's time to choose the best gift your partner will love. Of course, she'll be glad to accept whatever you give her because she knows how much you love her. Let us know your final verdict by leaving a comment below. Have a lovely Valentine's day!