Sign and symbol is the way to remember anything. If you see from the past, you will find that in the old ages people try to make their communication and all other types of calculations via the sign and symbol. We find the footprint of using lots of types of signs and symbols from history. In the present word, the importance of sing & symbol has the same value as previously it had.
We know that our minds can easily recognize any sign or symbol better than any word or sentence. The people who are making their business great are using the same old concept of sing and symbol which is called a logo. The logo is one of the most important parts of any business life. It creates the brand value of the company. Therefore, all of the business holders make their business logo with care. Here we will talk more about this.
What is a logo?
Before going to make your logo with the cost you have to know about a logo because this will help you to define your goal about why you need a logo for your company. The logo is a medium for making communication with people on behalf of your company. When you are using a logo, it means you are disclosing your company to the people. All the mass will know your company by the logo you are using.
It is the symbolic presentation of your business identity. This will help you to recognize your company by the logo. The logo is a graphical visualization which contains special sign and symbol with colorful patterns and this is the only identity representing personality for the company.
Cost of logo design
If you want to have your business logo you can go for it with various processes. You just need to specify the way that you want to choose for your logo making. No worry we are here to help you out so that you can get all the clear ideas to get the best logo at the right price. First of all, we have to learn about the medium from where we will be able to take our logo. Here goes the info for you.
Automated logo making software
Logo design contest
Professional graphic design agency
You can take your logo design from that above medium. This will be great for you if you become clear about all those mediums with details. For your kind information, we are here to give you every single info about those things so that you can get the best decision-making option in you.
Automated logo making software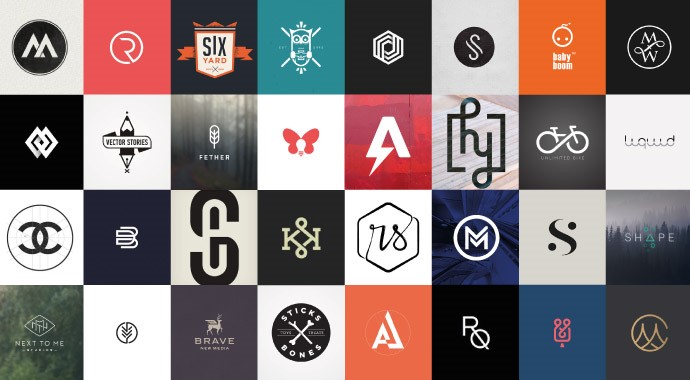 This is a kind of process to make a logo with a short possible time. You can easily make out your desired logo with any automated logo making software. Therefore, you have to take the help of any website. There you will see all the prebuild shapes and colors and texts are available. Simply you have to select the options to make ready your logo.
The whole process will take you 5/10 minutes to make out a logo as your command. If you want to go for this automated process of logo making then you have to visit out a website who is allowing making an automated logo. Here we will list the name of some popular logo making website from where you can get your logo.
Wix.com
Design Hill
Squarespace
Canva
Tailor Brands
Graphic Springs
Ucraft logo maker
Logo Garden
Logo Genie
You can make your automated logo from those websites. To make your logo you have to visit those websites.
Pricing
Depending on the website and the features, it varies from website to website. You can make your logo with a short possible time on those websites and they may charge you to download all the related files at about $10 to $50. Check out for the best-automated logo by yourself.
Pros
You will get an instant logo
No need to hire any logo design agency
Cost-saving
Great decision for any startup company
No need to waste a lot of time
Cons
All the logos are readymade
No uniqueness
You can't make any customization
Lack of concept
Not professional
Not suitable for those, are looking for proper quality
Logo design contest
You can design your logo from any logo design contest. If you don't have any ideas about the logo design contest, no worry we are going to make you clear about this. A logo design contest is a type of race run by some websites. You just need to deposit money to make your logo contest on those selected websites and people from different countries will join that contest.
They will randomly give you a logo design concept with making do with the logo. You will select one of the designs from out of hundreds of concepts. After selecting your concept, the concept provider will win your logo design contest and will receive the payment that you offered for the contest.
Contest making website
Here we are going to name some contest making website where you can make your logo design contest.
99designs
Design Crowd
Freelance Logo Design
Crowd spring
Design Hill
48Hours Logo
Guerra Creativa
Pricing
As you are running a concept you can select the variation in that case. If you think that your logo making budge is around $300 to $800 your contest participant will be those people who are have limited experience in logo making. On the other hand, if you want to make a pro contest then you have to have your budget around $800 to $2400 and then the participant of your contest will be the top-rated experienced people from the globe.
Pros
You will get a professional logo
Mid-range cost
Customize logo
Lots of options
Cons
You will become confused by lots of concepts
Fail to get fully researched logo
Not a good idea for big companies
Professional graphic design agency
This is the final stage where you can make your logo with 100% professionalism. A graphic design agency is a house where you will get all the experts under one umbrella. The most professional and big companies that have lots of reputation go for hiring any graphic design service agency for getting the best and most professional graphic design.
Name of some agencies
Here we are mentioning some graphic design company names so that you can easily make your surf to take a quick visit.
Design hill
Graphic Design Eye
4Imprint
Pricing
To hire a professional graphic design agency for making out your eye-catching logo design you have to have a minimum of $3000. Hiring any graphic design agency is very costly but there you will get all the researched work for your logo. In that case, you can go for Graphic Design Eye where you will get all of your professional logos at only $700 to $1000.
Pros
You will get the research logo
Your logo will be 100% unique
Your logo will represent a hidden message
This will be the best professional step
Cons
Very costly
Time-consuming
Why you will make your business logo?
The logo is an asset for the company and all the companies use their potential asset with proper management. If you think you want to take the best attention of the people you have to have a logo for your business. You have to follow all the necessary means to maintain the quality of your company. Therefore, you need to have a logo professionally designed. Here goes about some key points relating to why you need to take logo design for your business.
This will represent your brand
People will know your company by your logo
Your business will have an individual identity
You can target your customers by showing them your logo
You will have all the corporate feeling in the business
It will increase your brand value
For those above reasons, you have to take your business logo design for your company.